Caring For Kids » Children » Kid-Friendly Meals For the Cold Weather (Part 2)
Kid-Friendly Meals For the Cold Weather (Part 2)
2022-07-11
Winter food doesn't always have to be the boring boiled or steamed ones– you know what I mean. If you don't want to waste time bickering with a picky kid over food, try out some of these very best winter kid-friendly meals.
Stuffed Pepper Soup Recipe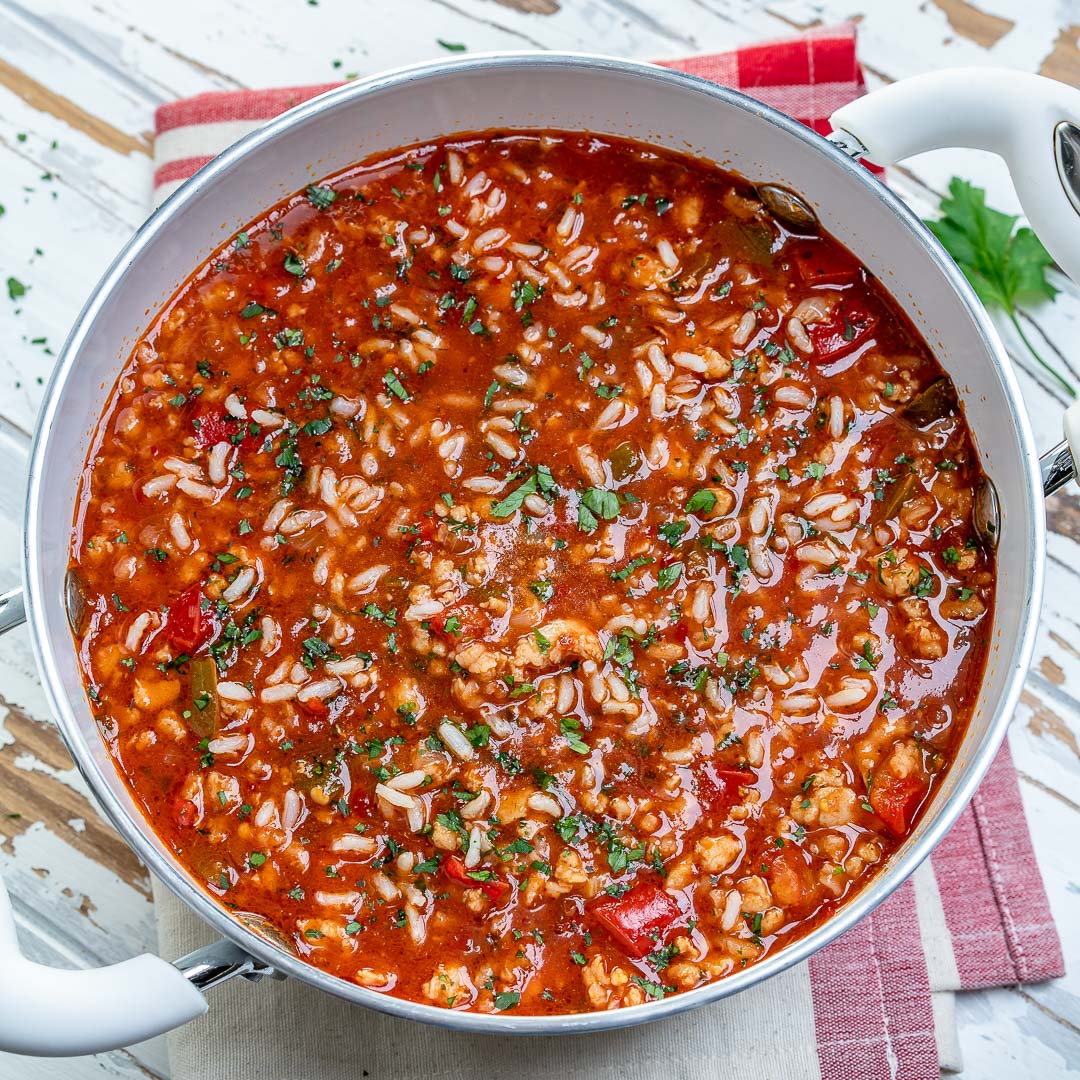 Nutritional Information:
This soup has 441 calories per 2 cup serving.
Ingredients you'll need for this recipe:
Ground beef
Minced garlic
Diced tomatoes
Tomato sauce
Bone broth
Water
Italian seasoning
Bell peppers
Salt
Pepper
How to make this recipe:
Step 1:
You start by taking some oil and heating it in a Dutch oven. Let it simmer for a few seconds and then start adding up some minced garlic and saute until you have that fragrant smell.
Step 2:
Using a spatula, add the ground beef to the sautéed garlic and break it up and let it cook until you obtain a golden-brown mixture.
Step 3:
Now, it's time to add the vegetables, one by one, starting with the bell peppers, diced tomatoes, tomato sauce, bone broth, Italian seasoning and then water. Salt is added as per your choice.
Little tip: I usually recommend people to use more salt if they are cooking with regular broth instead of bone broth.
Step 4:
Bring the filled bell pepper soup to a boil, then lower to a low heat and cook until the peppers are soft.
Step 5:
Cook for a few minutes more, or until the mixture is tender. Then, season with some more salt and pepper if you want, and serve.
Side Dishes With Stuffed Pepper Soup Recipe:
A nice grilled cheese sandwich
A potato salad
Baked stuffed potatoes
Some fried Paneer Cheese PakorasBaked Cheese and Veggie Quesadillas
A healthy garlic cheese bread
How to Store Stuffed Pepper Soup:
This soup can be stored in the refrigerator for maximum of four days. If you want to keep it and use it for like 2-3 months –yes, that's totally possible! – I suggest pouring it into a freezer bag and storing it in your freezer.
Oven-Made Tandoori Chicken Recipe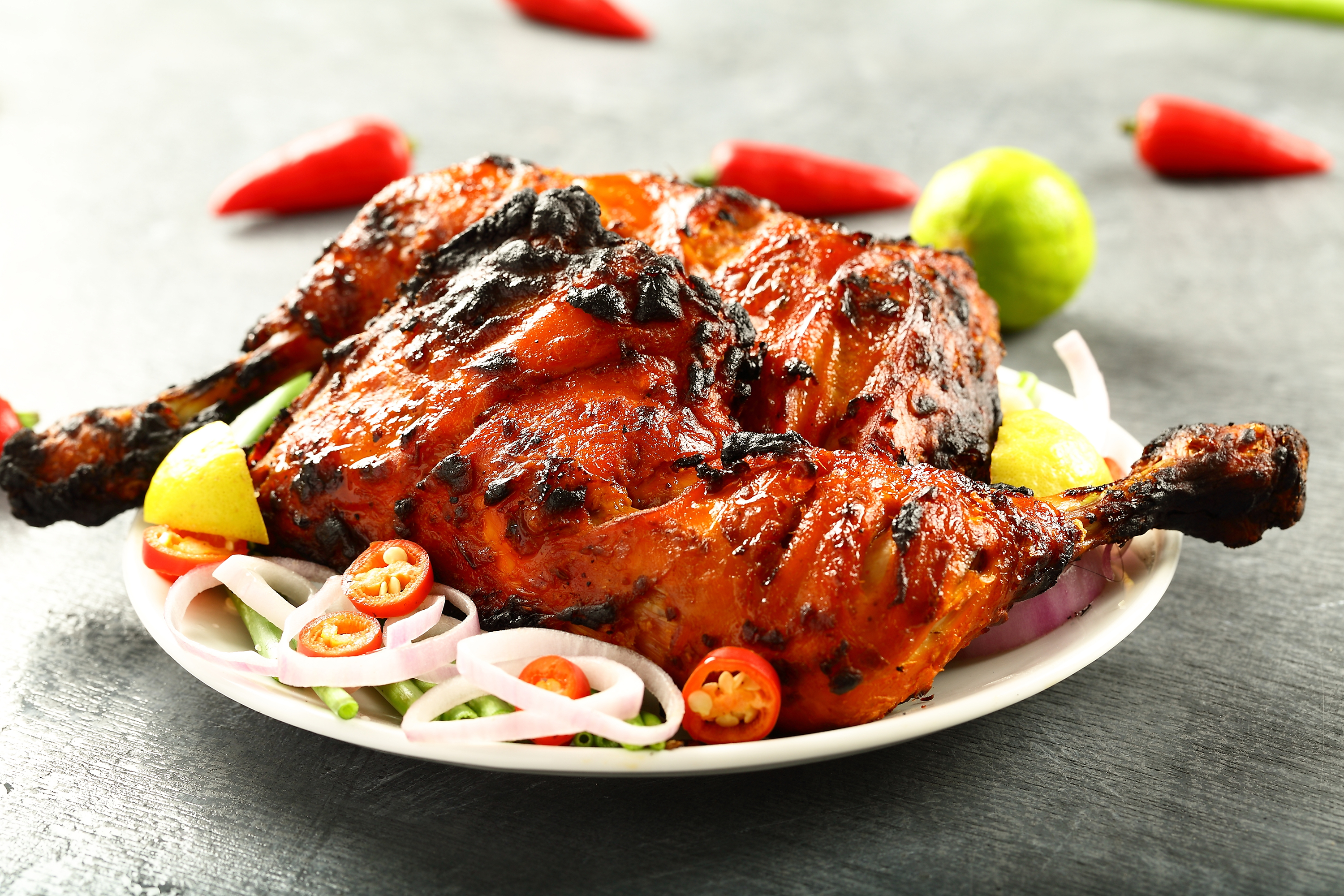 Ingredients you'll need for this recipe:
Sea salt
Black pepper
Minced garlic
Greek yogurt
Lime juice
Spices like turmeric, ground ginger, garam masala and cayenne pepper.
Tip: If you don't have garam masala, you can substitute by blending the following ingredients:
Coriander powder
Cumin powder
Mace
Cinnamon
Peppercorns
Cardamom
Instructions on how to make the Oven-Made Tandoori Chicken Recipe:
Step 1:
You start by preparing the tandoori chicken marinade. So, take a large bowl first and then add in some Greek yogurt, turmeric, minced ginger, lime juice, black pepper, sea salt, cayenne pepper, minced garlic and finally some garam masala or the substitute I told you about.
Step 2:
Now, it's time to coat all the sides of the chicken legs with the marinade. And, then refrigerate for at least 1-2 hours.
Step 3:
In a cast iron skillet, heat the oil and add the chicken. Let it cook for around 5-10 minutes minutes on each side, or until you obtain that golden-brown color.
Step 4:
Cook for another 25-35 minutes, or until cooked through, in a preheated oven. Garnish with cilantro and lime wedges!
Side Dishes With Tandoori Chicken:
You could opt garnish the dish with lime and cilantro and some sliced red onions.
One of the most classic options to service with tandoori chicken is regular rice. You can also go for miracle rice, lemon rice or cauliflower rice.
A keto or regular naan is another great option.
Kabuli Chana Pulao is also very famous and if you want to know its recipe, click here.
I've got friends who tried air fryer smashed potatoes with tandoori chicken and they loved it.
You could also try serving with roasted or stir-fried vegetables – my all-time favorite is stuffed green bell peppers.
You May Also Like
2021-09-15
2022-08-03
2023-02-14