Caring For Kids » Meals » Healthy Snack Recipes For Kids
Healthy Snack Recipes For Kids
2022-05-20
Looking for healthy snacks for kids? We've got a list for you. Of course, you want to raise your kids as healthy as possible, but sometimes that can be difficult. Kids love sweets, but it's always better not to give them too many.
These snacks are made with natural ingredients and contain no refined sugar. In addition, most snacks are rich in vitamins, minerals, and healthy fats!
1) Chocolate and Hazelnut Balls
This recipe is straightforward, with only three ingredients.
Ingredients:
Use your favorite sugar-free chocolate chips
Roasted hazelnuts
Sugar-free, kid-friendly chocolate spread
Freeze The Chocolate Spread
This is essential to make it easier to make the balls. Freeze the chocolate spread in the entire container for 30 minutes.

Smash The Roasted Hazelnuts
Hazelnuts should also be chopped. This will be the crunchy coating between the chocolate spread layers. If you do not have a food processor, we recommend purchasing one to make this step faster.

Chill The Chocolate Balls
Now you can start preparing the balls. Remove the frozen chocolate spread from the freezer and start forming the balls.
The chocolate spread will melt during this process. This is why, once the balls are made, they should be placed on a silicone mat on a baking sheet and freeze for 15 minutes more.

Add The Hazelnuts
Once the hazelnut balls are entirely cooled, start adding the hazelnuts. To do this, you simply have to roll the balls in the chopped hazelnuts. Chill in the freezer for another 15 minutes.
Let cool slightly, and it's ready to be eaten!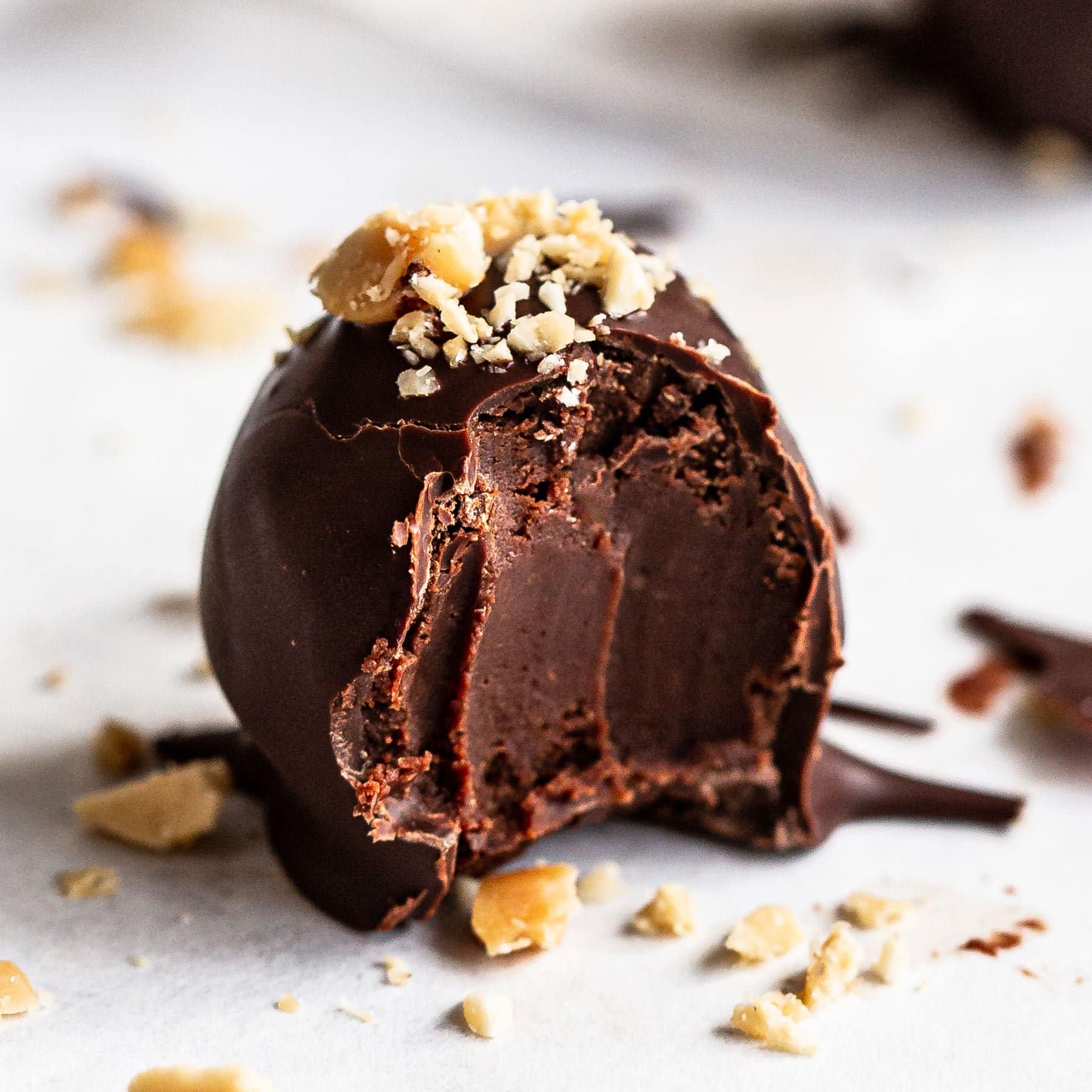 Peanut Butter Chocolate Balls
Peanut butter chocolate balls are the perfect snack for those with a sweet tooth, especially kids. They are sweet yet healthy. These balls are made with oat flour, peanut butter, coconut sugar, and chocolate chips.
Peanut butter and chocolate are always a delicious combination. Plus, the chocolate chips make the balls chewy. Try a healthy version of chocolate chips, such as naturally sweetened ones.

Ingredients (for 14 balls)
175 g oatmeal
80 g 100% peanut butter
1.5 teaspoons vanilla essence
115 ml unsweetened almond milk
35g coconut sugar
20 g dark chocolate chips
Pinch of salt
* Oatmeal flour can be used and ground in a food processor to make oatmeal flour.

Preparation
1. Put the peanut butter, vanilla extract, and almond milk in a large bowl and mix until well combined.
2. Add coconut sugar to the mixture and mix well.
3. Add the oat flour and salt and mix well with your hands until a firm dough forms. Then add the chocolate chips and knead all together.
4. Make about 14 balls with the dough. Then let harden slightly in the refrigerator. Enjoy!
Tip: Store the bliss balls in an airtight container in the refrigerator.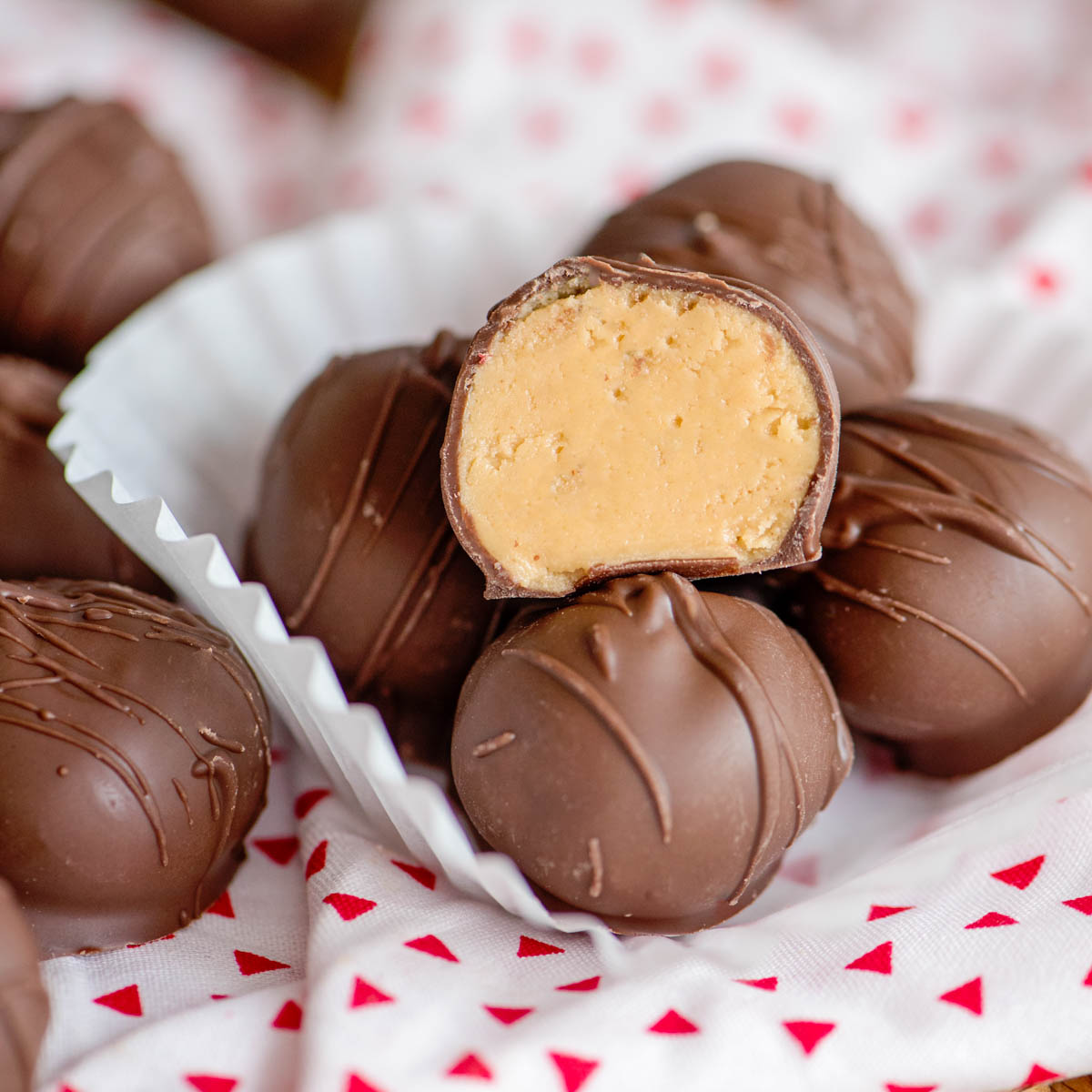 Healthy Brownies with Banana and Coconut
Black bean brownies have been trending in the culinary world for now. A healthy brownie with black beans sounds crazy, but it's delicious. The flavor of the black beans is not noticeable, and the brownies are creamy thanks to the addition of coconut oil. Plus, these healthy brownies are excellent fiber, vitamins, and protein sources.
Ingredients (Makes 6 brownies pieces)
1 can black beans (250 g drained)
125 grams medjool dates
2 eggs
35 g cocoa powder
40 g coconut oil (melted)
3 tbsp maple syrup
2 tsp baking powder
1 ripe banana
1 tbsp coconut flakes
Preparation
1. Preheat oven to 180°C. 2.
2. put all ingredients (except banana and coconut flakes) in a food processor and blend until a creamy mass is formed.
3.Line a cake pan with baking paper and pour the batter into the pan. (You can also grease the cake pan with coconut oil.) Spread the batter with a spatula. Cut bananas in half lengthwise and place on top.
4.Bake in preheated oven for 30-35 minutes.
5. Toast the coconut flakes in an ungreased pan for a few minutes before serving. Garnish on top of the brownie.
6. Let cool for 30 minutes before cutting.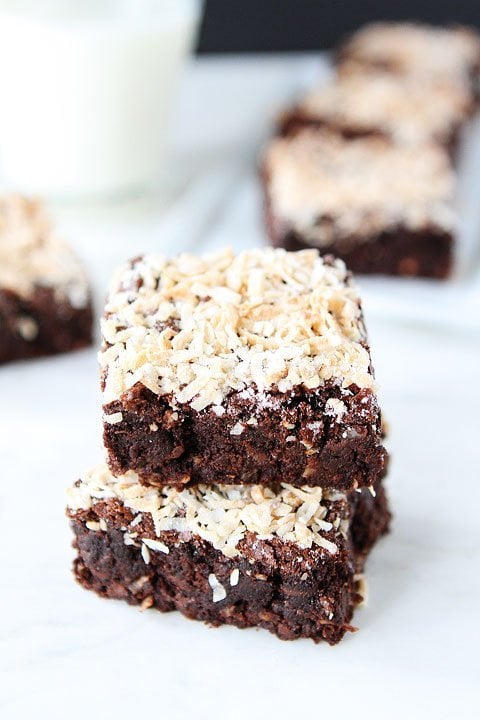 Enjoy!
You May Also Like
2022-08-07
2023-09-25